Your Transport Provider for
DAVOS

INTERCONTINENTAL DAVOS HOTEL
Welcome to the InterContinental Davos set in the scenic backdrop of the highest city in Europe. Located 1,560m above sea level, Davos is not only host to the WEF and Spengler Cup, but also home to Switzerland's biggest winter resorts for great skiing......
Full Disposal Cars during the World Economic Forum Annual Meeting DAVOS 2022
During the World Economic Forum Annual Meeting special environmental regulations come into effect in Davos. Vehicles that have higher CO2 emission, higher fuel consumption or worse energy tag than the specified level are prohibited to stay in the area.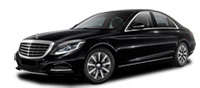 Since the "Towards a Greener Davos" initiative was introduced in 2010, Group Need was among the first companies who started offering low-emission luxury cars (special models of Mercedes and Lexus) to fulfill the transportation needs of the participants and staff of the World Economy Forum.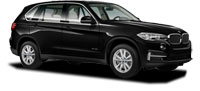 All our vehicles fulfill the Greener Davos CO2 requirements and will be duly registered at the World Economic Forum for the Greener Davos Sticker required for vehicles to access security zones. With this sticker, our cars may also enter the special waiting zones.

They will also be able to access the security hotels for participants' pick up and drop off.
DO YOU NEED A DISPOSAL CAR DURING THE WORLD ECONOMIC FORUM ANNUAL MEETING 2022 in DAVOS?
The Green Ticket is not the only thing that is necessary to enter these areas. The Annual World Economy Forum always implements high security measures; further special permissions are required to reach certain locations.

These administrational issues take time by nature and also transportation companies get fully booked in an extremely short period of time; that is why we advise you to book to ensure your preferred vehicle at the latest 4-5 weeks before the start of the conference.

If you book last-minute we cannot guarantee that we (or anybody in the area) will have free resource to serve your request.

Let us help you!
In such cases when a high prestige occasion like the World Economic Forum Annual Meeting takes place, one cannot afford the slightest chance of a capital error.

With our assistance your participation will run smooth and stress free, so you would be able to focus on the important issues that really matters to you.

Please contact us directly either by phone or by e-mail. Each call is important for us and is treated with special attention from our trained coworkers.

We will take care 24 hours a day, 365 days per year.
Our team speaks English, German, French, Italian, Russian, Spanish and Portuguese. See contact info below:
| | |
| --- | --- |
| HOTLINE | +41 44 822 00 13 |
| USA (New York City) | +1 646 448 0353 |
| Belgium (Brussels) | +32 2 342 0455 |
| FAX | +41 44 822 1422 |
| | |
| E-mail | davos@groupneed.ch |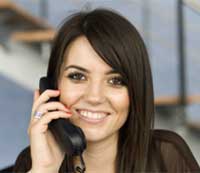 Do you have any question?
Call us
+41 44 822 00 13
+41 81 508 7306
+1 646 448 0353
+32 2 342 0455
Write us
davos@groupneed.ch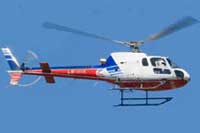 Take advantage of our special offers of private jets and helicopter.

For further details please contact your Group Need Team!